Life on the Road
All drivers have a responsibility for the safety of themselves and others
Did you know…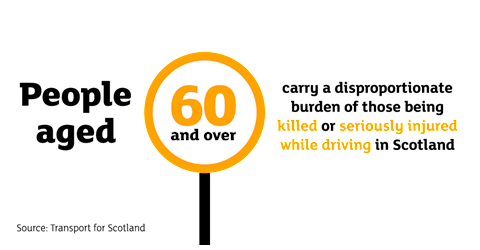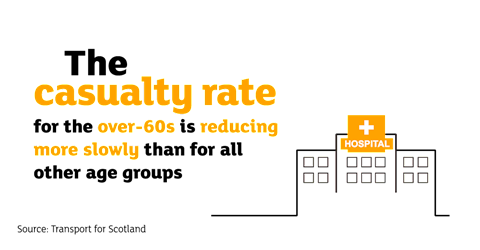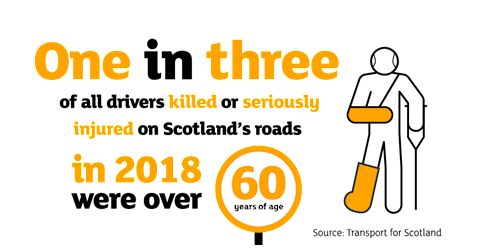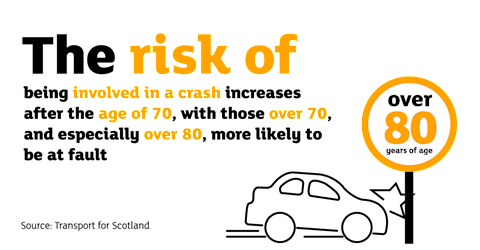 That's why RoSPA has developed the Life on the Road campaign.
We want to help all drivers in this age group update their skills and knowledge, to help them keep themselves and others safe on the road for the whole of their lives.
What is the campaign?
Driving is an essential part of life for most people, and we don't want anyone to give up unless it's absolutely necessary. So throughout the campaign, we'll be providing information and training opportunities for all drivers aged 65 and over in Scotland.
What can I do?
If you want to update your skills, boost your confidence, or demonstrate to your relatives just how good your driving is, then take one of our assessments. Our experienced assessors will talk you through any aspects of your driving that could be improved, and how to do this. During the campaign there are a limited number of free assessments available – see below for date, location and booking details.
Or if you're looking for information, check out, download or print out our simple advice and guidance below. In these documents there are details on everything from what to do if you're worried about your eyesight, to the age that you reach when you need to renew your driving licence. For any queries, call our friendly information service on 0121 248 2130.