Car Adaptations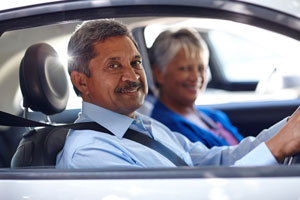 Specialist adaptations can be very helpful for people who have difficulty operating their car controls or getting in and out of the vehicle.
A wide range of equipment is available including steering aids, hand controls, special cushions, swivel seats to help you get in and out of the car, hoists to lift you and your wheelchair if you use one, and driving accessories.
Advice for drivers with disabilities, or who have disabled passengers, is available from Motability. Contact Driving Mobility (formerly known as the Forum of Mobility Centres) to find your nearest Mobility Centre, who should be able to help you decide on a suitable vehicle and adaptations that are suitable for you. In Northern Ireland contact the Motability Scheme Northern Ireland.
This short film, Driving in Comfort, from GEM Motoring Assist, looks at how the process of ageing can affect our ability to get in and out of the car, or drive around safely and in comfort.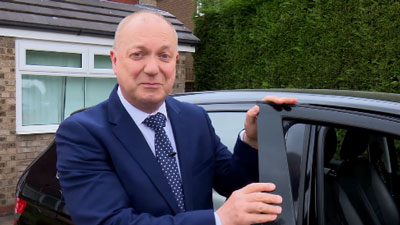 Advice is also available from Rica, a national charity that conducts consumer research for older and disabled people. They operate an online portal of motoring research resources relating to older and disabled consumers.
If you receive certain mobility allowances or supplements, Motability can also advise whether you are eligible to lease a car, wheelchair or scooter at an affordable price through the Motability Scheme or the Motability Scheme Northern Ireland. Advice in Northern Ireland is also available from Disability Action.
You may also be able to get funding for vehicles and adaptations from charities or other sources. For more information, contact the Disabled Living Foundation.
Remember to inform your motor insurance company if you make any adaptations to your car, and notify the DVLA (or the DVA in Northern Ireland) if you use special adaptive vehicle controls.
The DVLA (or the DVA in Northern Ireland) can refer drivers to a mobility centre for an assessment (which the DVLA or DVA will pay for) or you could book an assessment at a mobility centre yourself, which will probably be quicker but you would have to pay for it yourself.
Further Information