Alternatives to driving
There are many options for getting out and about, maintaining contact with friends and family and doing all the things you normally do in your daily life, without a car.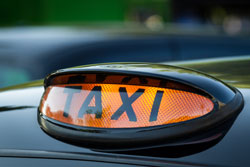 Taxis
Ask your local council whether a taxi share scheme operates in your area.
Set up an account with a reputable taxi or private hire car company to ensure that you get a familiar driver who you trust.  If you attend a regular appointment it's a good idea to book the taxi or minicab in advance.
If you use a taxi company regularly ask if they will give you a discount.
Walk or cycle 
This is a good option for shorter journeys if you are fit enough.
Local Buses 
You can obtain details of routes, timetables and fares for buses and coaches in your area from your local council. They will also be able to tell you about concessionary fares and free passes, such as an Older Persons Bus Pass, a Disabled Persons Bus Pass or a Companion Pass (for people who accompany a disabled person). Check the rules on when you can use concessionary fares - what time they start and stop operating.
You can save money on fares by booking in advance.
National Buses and Coaches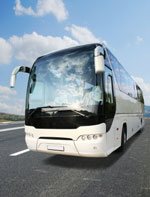 You can obtain details of routes, timetables and fares, and book tickets, for longer journeys on buses and coaches from companies, such as National Express. They can also tell you about any Coach Card schemes they operate that provide discounts on fares.
Trains 
You can obtain details of routes, timetables and fares, and book tickets, for train journeys from the train companies or from a national website such as National Rail Enquiries or Trainline.
Train companies should be able to tell you about the Senior Railcard, which entitles the holder to discounts on most rail fares. Further details are also available at Senior Railcard.
Community Transport  
The Passenger Transport Team at your local Council will be able to advise you about the services that are  available within your area.
Many councils provide community transport services that include schemes with regular timed routes and schemes where you can book pick-up and drop off places and times in advance, such as dial a ride and hospital transport services.
Mobility scooters  
Mobility scooters are a good option for some people, provided you can use them safely. Ask your local council if there are any schemes in your area to provide advice and training for mobility scooter user.
Advice about mobility scooters is also available from the Motability Scheme or the Motability Scheme Northern Ireland or from Disability Action in Northern Ireland. If you receive certain mobility allowances or supplements, they can also advise you whether you are eligible to lease one at an affordable price.
Shopmobility 
Shopmobility schemes help people who have mobility difficulties to shop or get out and about in their local area by loaning them mobility equipment, such as a mobility scooter.
You do not have to be registered as disabled, have a blue badge, or be receiving disability benefits to use a Shopmobility service.
Further Information and where to find local schemes is available from your local council or at the National Federation of Shopmobility or ShopMobility.
Car Share Schemes 
Ask your local council whether a car share scheme operates in your area. It's also worth investigating whether any voluntary organisations in your area operate car share schemes.
Family and Friends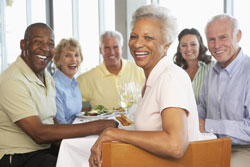 Family members or friends may be able to offer you lifts. There's no need to feel that you are imposing by asking for a lift as they will usually be happy to help. And remember, you may be able to do them a favour in return at some point.
If you have severe mobility problems, a family member or friend who gives you lifts may be able to apply for the Blue Badge scheme. This provides exemptions from some parking restrictions and access to designated parking spaces. It operates differently in England, Wales, Scotland and Northern Ireland and is managed by local councils.
Internet  
The internet can be very useful in all sorts of ways for people who don't use a car.
It is very easy to order goods, including your weekly food shop, to be delivered to your home.
You can also maintain contact with family and friends through email and social media, such as Facebook, Twitter and other channels.
You can use Skype (which is free to download) on your computer, tablet or mobile phone to stay in touch with family or friends. Once you have downloaded it on your computer, you can make free calls.
It also has an option to use video so you can see the person you are talking to if you both have a webcam. You can also use Skype to make cheap calls to mobile and landline telephones if you don't have a computer but the other person does.
However, social interaction is very important and the internet should not be seen as a substitute for 'getting out'.
Further Information