Cost Calculator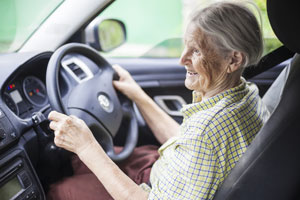 Retiring from driving does not mean losing your freedom and mobility, as there are many alternatives to driving. It may even make good financial sense to use your money for other ways of getting about, instead of running a car, especially if you don't drive very much. You would get money from selling your car, and save money because you don't have to pay for insurance, MOTs, servicing, fuel, parking and repairs.
Use this calculator to estimate how much it costs to run your car and how much you would need to spend on public transport.  Enter your estimates of what you spend on your car in the monthly or yearly column, and then your estimate of what it would cost to use public transport, based on the journeys you would make. If don't use a particular type of transport leave that blank.
Finally enter an estimate what you could get by selling your car and the calculator will estimate how much money this would provide every month, or year, for three years to use for public transport.
The calculator won't save your figures when you close it, so if you want to keep a copy, open the section ('Car', 'Public Transport' or 'Summary') you want to keep and choose file and save as, or file and print, from the menu buttons.

Using my car
| Item | | Per Month | | Per Year | |
| --- | --- | --- | --- | --- | --- |
| Fuel | I spend about | £ | a month on fuel | or £ | a year on fuel |
| Car Tax | I spend about | £ | a month on car tax | or £ | a year on car tax |
| Insurance | I spend about | £ | a month on insurance | or £ | a year on insurance |
| MOT | I spend about | £ | a month on MOT | or £ | a year on MOT |
| Service | I spend about | £ | a month on service | or £ | a year on service |
| Repairs | I spend about | £ | a month on repairs | or £ | a year on repairs |
| Parking | I spend about | £ | a month on parking | or £ | a year on parking |
| Other | I spend about | £ | a month on other car costs | or £ | a year on other car costs |
| Total | I spend about | | Per month running my car | | Per year running my car |

Using public transport
| Item | | Per Month | | Per Year | |
| --- | --- | --- | --- | --- | --- |
| Bus | A return bus fare is about | £ | | or £ | |
| | I would take about | | Return bus journeys a month | or | return bus journeys a year |
| | So it would cost me about | | a month to use the bus | | a year to use the bus |
| Taxis | a taxi journey is about | £ | | or £ | |
| | I would take about | | taxi journeys a month | or | taxi journeys a year |
| | So it would cost me about | | a month to use taxis | | a year to use taxis |
| Trains | A return train fare is about | £ | | or £ | |
| | I would take about | | local return train Journeys a month | or | local return train Journeys a year |
| | So it would cost me about | | a month to use the train | | a year to use the train |
| Total | It would cost me about | | a month to use public transport instead of my car | | a year to use public transport instead of my car |

Summary
| | | | | |
| --- | --- | --- | --- | --- |
| It costs me about | | a month to run my car | | a year to run my car |
| It would cost me about | | a month to use public transport | | a year to use public transport |
| If I sold my car I could get | | | | |
| This means I would have about | | a month for 3 years to use public transport | | a year for 3 years to use public transport |