Choosing a Car
If you're thinking of changing your car, there are several things to consider to make sure your new car (whether brand-new or second-hand) is suitable and safe for your needs.
Buy as new a car as you can afford
Newer cars generally provide more safety features and better protection for people inside and outside the vehicle than older cars. If possible, choose a car with five or four stars in EURO NCAP tests.
Have a safety check conducted
If choosing a second-hand car, have a safety check conducted by one of the motoring organisations that provide an independent safety check service.
Check the Car's History and Status
Find out as much as possible about the vehicle's history, before buying it. Always ask to see the vehicle's documents.
Reduce the risk of buying a stolen, or previously written off, car by using the DVLA's online vehicle enquiry service to check:
when its MOT expires
the date it was first registered
its Statutory Off Road Notice (SORN) status
colour
engine size
year of manufacture
CO2 emissions
current vehicle tax rate
When you buy a (new or second-hand) car you must tax it. Remember that when a vehicle is sold, its tax (Vehicle Excise Duty) cannot be passed on to the new owner, who must tax the vehicle themselves straight away. See Tax Your Vehicle for details on how to do this.
Check that the V5C vehicle registration certificate ('log book') has a 'DVL' watermark, is the latest issued and the details in the log book are correct at www.gov.uk/get-vehicle-information-from-dvla.
If the car is three years or more old, check it has a genuine MOT certificate and that the car's MOT history is correct at www.gov.uk/check-mot-history-vehicle.
Check the vehicle identification number and engine number match the DVLA records.
A Hire Purchase Information (HPI) check will show if there is any outstanding finance on the car.
Consider the sort of journeys you make most often
For example, a smaller car may be better if you mainly make short, stop/start trips in a town or city.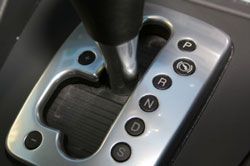 Consider swapping to an automatic car
You might find driving an automatic car easier than a manual one, although they tend to be more expensive. If you do swap to an automatic car, consider taking a driver assessment or some driver training in an automatic.
This short film from the Older Drivers Forum gives useful advice on driving an automatic car.
Consider Child Passengers
Do you take children or grandchildren on journeys? If so, check that your existing child seats will fit in the new car, and that it has ISOfix points and is compatible with a wide range of child seats. For advice on carrying children safely see www.childcarseats.org.uk.
Consider features that could make driving easier for you
Autonomous Braking is fitted to many newer cars. It warns the driver if it detects a potential collision, and automatically brakes harder, or does an emergency stop, if the driver does not take action.
Electronic Stability Control (ESC) helps to prevents skids. If it detects that a car is about to skid, it reduces engine power and brakes individual wheels to prevent it. ESC significantly reduces the risk of crashes caused by loss of control and skidding, and has been mandatory on all new types of cars in the EU since 2011 and on all new cars since 2014.
Power steering can make it easier to turn the steering wheel.
Sat Navs can be very helpful, but make sure you set the destination before you set off, and don't automatically follow its instructions as its map may be out of date. If you are using a portable SatNav that is not built into the dashboard, position it safely, out of the way of airbags and where it does not obstruct your vision.
Speed Warning Technology gives the driver a visual and/or audible warning if they exceed a pre-set speed. Some systems also show the speed limit of the road they are on. They are often, but not always, incorporated into SatNavs, but some vehicles have built-in technology.
Daytime Running Lights, fitted in many cars, are lights that are on during the day. They are only fitted on the front so in poor visibility you still you still need to switch on your normal lights.
Automated Lights in newer cars automatically switch on headlights and rear lights in the dark or low light levels (eg, in a tunnel or multi story car park), but only if the light switch is set in the automatic position.
Adaptive Front Lighting Systems are provided in some new cars. They direct the headlight beams to the direction of travel, based on the angle of the steering wheel. Some cars have Auto High beam that automatically switches high beam lights on and off to improve vision, but avoid dazzling oncoming drivers.
Lane Departure Warning Systems alert the driver if the vehicle drifts out of thire lane. If the driver uses their indicator, the system does not issue an alert.
Blind Spot Information Systems monitor the area behind, and next to, the car that the mirrors do not cover (blind spots). If it detects movement, it warns the driver so they do not change lanes into the path of a vehicle they have not seen.
Reversing and Parking Aids alert the driver if objects or people are behind the car, and reversing cameras can help drivers to see behind when reversing.
Tyre Pressure Monitoring Systems monitor the pressure of each tyre and warn the driver if one or more is incorrectly inflated. Drivers still need to manually check tyre pressures, tread depths and tyre condition regularly.
E-Call automatically makes a 112 emergency call when it detects a severe impact. It transmits the exact location of the crash and other data, even if the occupants are not able to call for help, or do not know where they are. It can also be triggered manually.
Test Drive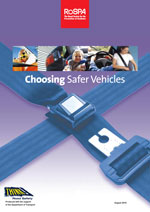 Always test drive a vehicle before you buy it to familiarise yourself with it.
During a test drive check you
have a good, clear view while driving and when doing manoeuvres, such as reversing
can see and operate all the instruments and controls
can push the pedals all the way down without pain
can easily see the speedometer from your normal driving position
feel comfortable driving the vehicle, and it is running smoothly and working properly
Further Information