Your Driving Licence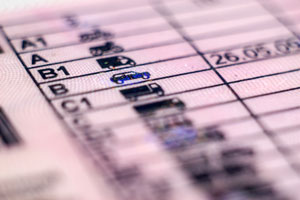 Driving licences expire at 70 years of age, so when you reach 70, you need to renew your driving licence if you wish to continue driving. You then need to renew it every three years afterwards. See Renewing Your Driving Licence for more details.
You must tell DVLA (or the DVA if you live in Northern Ireland) if you develop a condition that could affect your ability to drive safely (known as a 'notifiable' condition) or a disability, or a condition or disability has got worse since you got your licence. This applies to all drivers, no matter how old they are.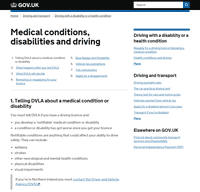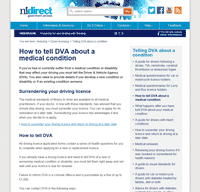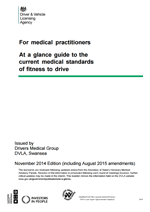 Notifiable conditions are anything that affects your driving and can include:
epilepsy
strokes
other neurological and mental health conditions
physical disabilities
visual impairments
You can be fined up to £1,000 if you do not tell the DVLA or the DVA in Northern Ireland about a medical condition that affects your driving, and if you are involved in a crash, you may be prosecuted. Your motor insurance would also be invalid.
Health Conditions and Driving provides a full list of health conditions that might affect your driving, and which ones you must report to the DVLA. Select your condition from the list to find out what you must do.
Guidance for medical professionals on the medical standards for driving can be found in the DVLA's "At a Glance Guide to the Current Medical Standards of Fitness to Drive".
For the rules in Northern Ireland about reporting medical conditions, see Telling the DVA About a Condition.
What Happens After You Report A Medical Condition
After you have told the DVLA or DVA about a medical condition, they may:
decide whether you can continue to drive based on the information you provided, or
Ask your GP or consultant (with your permission) or a locally appointed doctor or specialist to examine you, or
Ask you to take a driving assessment.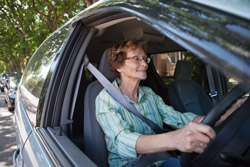 Some medical conditions mean that you must surrender your licence and stop driving until passed fit to drive again by the DVLA (or the DVA if you live in Northern Ireland).
However, not all conditions mean that you will lose your licence. You may be able to continue driving if you can do so safely, although you may need some adaptations to your car or other help.
If your fitness to drive to drive needs regular review, you may be issued with a licence that is valid for less than three years.
If You're Not Sure
If you're not sure whether you need to report a medical condition, consult your GP or contact DVLA (or the DVA in Northern Ireland) for advice.
You should surrender your licence to the DVLA or the DVA if your doctor tells you to stop driving or if you do not meet the required standards for driving because of your medical condition. If you do not surrender your licence, you must still inform the DVLA or DVA.
If your driving licence was revoked or refused by the DVLA (or the DVA in Northern Ireland) for medical reasons, you must not drive until the DVLA or the DVA tell you that you can start driving again. If you drive while your licence is revoked you would be unlicensed and uninsured, which means you would be committing a serious offence which carries stringent penalties, including a heavy fine and having your car seized by the police.
Further Information