How to Help Your Older Driver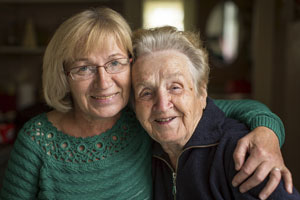 Families and friends can do a great deal to help drivers who may need to consider changing when and where they drive, or to retire from driving altogether. Very often it is a family member or a friend who first notices that someone's driving has changed or that it is becoming unsafe for them to carry on driving. 
However, the prospect of having a conversation about their driving, especially with an older and respected member of the family, can be extremely daunting and one which needs careful consideration. Remember, that age itself should not be the issues, but the medical condition and driving ability of the person.
Use the links below or at the side for further information and advice.
How to Help gives advice on talking to a driver you are concerned about.
Where to Find More Help lists organisations who may be able to help.
How Doctors Can Help outlines how doctors can help, and if necessary, report an unsafe driver.
The Law outlines the law regarding the medical rules that all drivers must meet.
Common Conditions summarises the most common health conditions that might affect driving.
Is Your Driving Changing? Free leaflets and posters intended to help elderly drivers to drive safely, for longer.